Dear Families, This Friday, November 5, is Make up & retake Picture day. If your student took pictures and you are not happy with the pictures, please send the picture packet with your student before Friday. If your student did not take a picture on 9/30, you can pick up a picture packet envelope from the office. Students must be dressed in uniform. If you have any questions, please contact the office. *Queridas familias,Este viernes, 5 de noviembre, es el día de tomarse fotografías. Si su estudiante tomó fotos y usted no está contento con las fotos, envíe el paquete de fotos con su estudiante antes del viernes. Si su estudiante no tomó una foto el 30/9, puede recoger un sobre para comprar fotos en la oficina. Los estudiantes deben estar vestidos con uniforme.

Dear families with students attending Boys and Girls Club: beginning tomorrow, November 1, all students in grades 1 through 5th grade will be up at the Boys and Girls Club. Kindergartners and grades 6-8 will be at the Bayshore school. Please reach out with any questions and happy Halloween!


Our Halloween parade will be Friday, October 29 at 12:30pm. Families may not come on campus, but students will parade around the block so pictures can be taken. Please remember costumes may not have costume masks, fake blood, weapons, or accessories that can get lost. Students can wear their costumes to school. Dismissal is at 1pm. Familias de Bayshore: nuestro desfile de Halloween será el viernes 29 de octubre a las 12:30 pm. Es posible que las familias no vengan al campus, pero los estudiantes desfilarán alrededor de la cuadra para que se puedan tomar fotografías. Recuerde que los disfraces pueden no tener máscaras de disfraces, sangre falsa, armas o accesorios que puedan perderse. Los estudiantes pueden usar sus disfraces para ir a la escuela. La salida es a la 1 pm.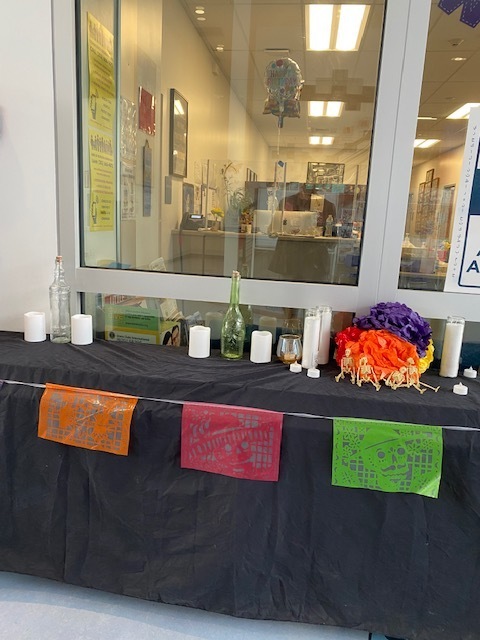 COVID-19 Safe Schools and Vaccinations for Youth Webinar October 27, 6:30 pm - 7:45 pm bit.ly/VaccinationforYouth Speakers: Nancy Magee, SMCOE Superintendent; Dr. Anand Chabra, Medical Director, Family Health Services, SMC Health, and Dr. Curtis Chan, Deputy Health Officer, Public Health, SMC Health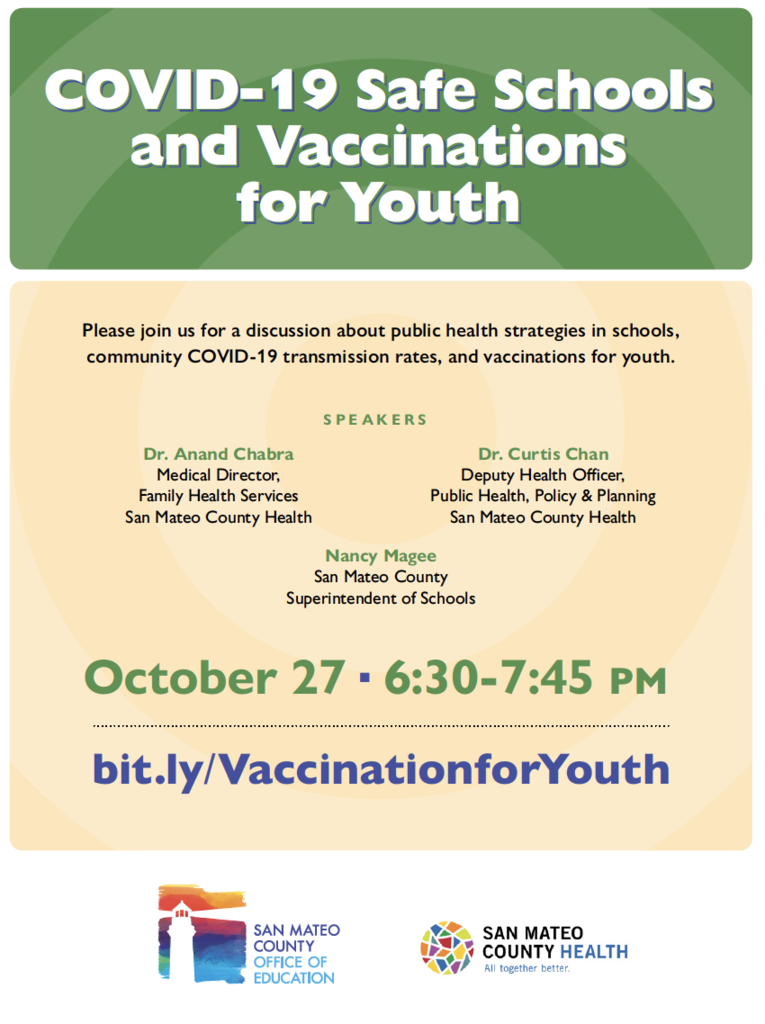 Bayshore Families- the book fair is this week before and after school, but due to Covid restrictions we cannot allow families on campus. The book fair is only open to students. It is also Red Ribbon week. Today is 80's day and tomorrow is crazy hair and sock day! **** Familias de Bayshore: la feria del libro es esta semana antes y después de la escuela, pero debido a las restricciones de Covid no podemos permitir que las familias ingresen al campus. La feria del libro solo está abierta a estudiantes. También es la semana del Listón Rojo. ¡Hoy es el día de los 80 y mañana es un día de usar calcietines locos y pienado loco. *书展在本周放学前和放学后举行,但由于 Covid 限制,我们不允许家庭进入校园。书展只对学生开放。这也是红丝带周。今天是 80 年代,明天是疯狂的头发和袜子日!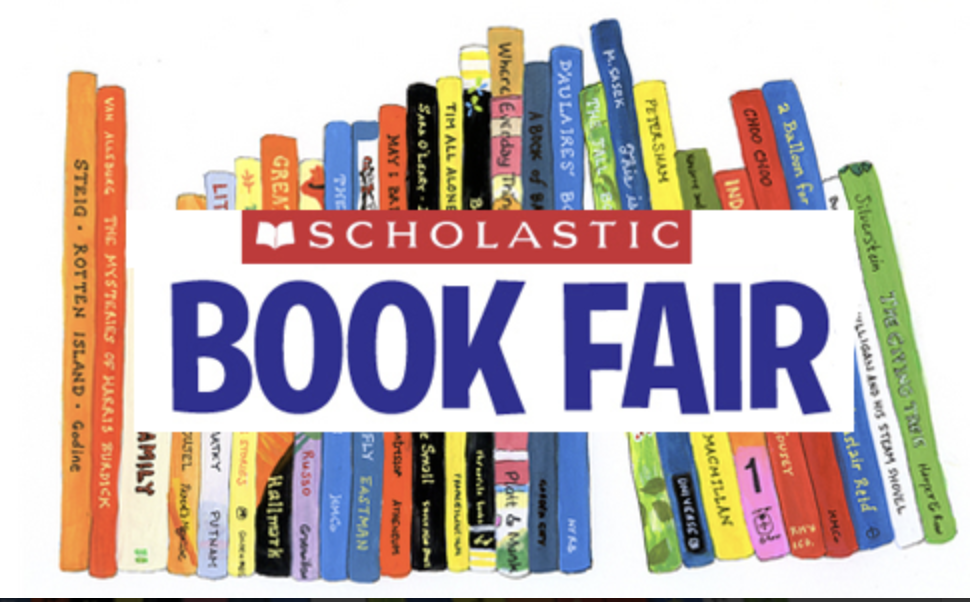 Cecil T. Owens announced his resignation to the Board of Trustees effective October 13, 2021. The Board of Trustees will need to choose to either hold a special election or make a provisional appointment to fill the vacancy. A provisional appointment allows the Trustees to appoint a replacement through a process until the next election, which is November of 2022. The Board has chosen to appoint a new member. There will be an application process, interview and appointment. The new member would hold the position until the end of Mr. Owens original term ending November, 2022. Interested persons may obtain a candidate packet on our District website. The deadline for submitting the packet to the Board of Trustees is November 4, 2021 at the end of the day. Interested Candidates would submit the Candidate Information Sheet to the District office at 155 Oriente St., Daly City, or to
alegaspi@thebayshoreschool.org
. (Information from your application will be published with the agenda with your address, phone number redacted.) The interviews and appointment will take place in a public meeting on November 9th at 6:15 PM. The interviews will be held in person. Questions may be directed to the Superintendent's office at 415-467-5443 or by emailing Annette Legaspi, Executive Assistant, at
alegaspi@thebayshoreschool.org
.
Its count down time! 3 more days till the Bayshore Block Party!!! We are super excited and can't wait to see everyone come by and spend the Saturday with the community. PTO is overwhelmed with all the support and appreciate everyone. 33 vendors!!!! Teachers have been reminding families and kids are excited. PTO will also be having an ice cream party for the class with most attendees. Please come to the PTO booth to sign in. Kids are encouraged to wear their costumes. Thank you everyone and see you Saturday. PTO
Reminder: No school on Monday, October 11, in honor of Indigenous Peoples' Day. See you on Tuesday, October 12th.



Bayshore Families, Tomorrow is Giants Day. Wear Giants gear to celebrarte the Giants! Elementary students must be in uniform if they do not wear Giants Gear. GO GIANTS! ***** Familias de Bayshore, Mañana es el Día de los Gigantes SF. ¡Usa ropa de Gigantes para celebrar a los Gigantes! Los estudiantes de primaria deben usar uniforme si no usan "Giants Gear." ¡VAMOS GIGANTES

BAYSHORE FAMILIES- the PTO is looking for donations of candy and/or chocolate for Trunk or Treat and volunteers to help at the block party on October 16. If interested please email
PTO@thebayshoreschool.org
. Donations can be brought to the office. Thank you! ***. FAMILIAS DE BAYSHORE: el PTO está buscando donaciones de dulces y chocolate para Trunk or Treat y voluntarios para ayudar en la fiesta de la cuadra el 16 de octubre. Si está interesado, envíe un correo electrónico a
PTO@thebayshoreschool.org
. Las donaciones se pueden traer a la oficina. ¡Gracias!




Parents, Staff, and Students: We are seeking feedback from all district and community stakeholders to help determine how the district should best use our Federal COVID-19 funds. Please take time to let us know your opinion by completing the brief survey below by Wednesday, October 6th, 5:30 p.m. You can access the survey at:
https://forms.gle/xU7SqSWvrWrMNoiJ6
Padres, personal y estudiantes: Estamos buscando comentarios de todos los interesados del distrito y de la comunidad para ayudar a determinar cómo el distrito debe utilizar mejor nuestros fondos federales COVID-19. Tómese el tiempo para hacernos saber su opinión completando la breve encuesta a continuación antes del miércoles 6 de octubre a las 5:30 p.m. Puede acceder a la encuesta en:
https://forms.gle/xU7SqSWvrWrMNoiJ6
家长、员工和学生: 我们正在寻求所有学区和社区利益相关者的反馈,以帮助确定学区应如何最好地使用我们的联邦 COVID-19 资金。 请在 10 月 6 日(星期三)下午 5:30 之前完成下面的简短调查,让我们知道您的意见。 您可以通过以下网址访问调查:
https://forms.gle/xU7SqSWvrWrMNoiJ6

A big congratulations to the Bayshore PTO- The Bayshore Clean Up Day was a great success! Thank you to everyone who came- staff, families, board members, and Councilwoman Pamela DiGiovanni too! We are the Bayshore School!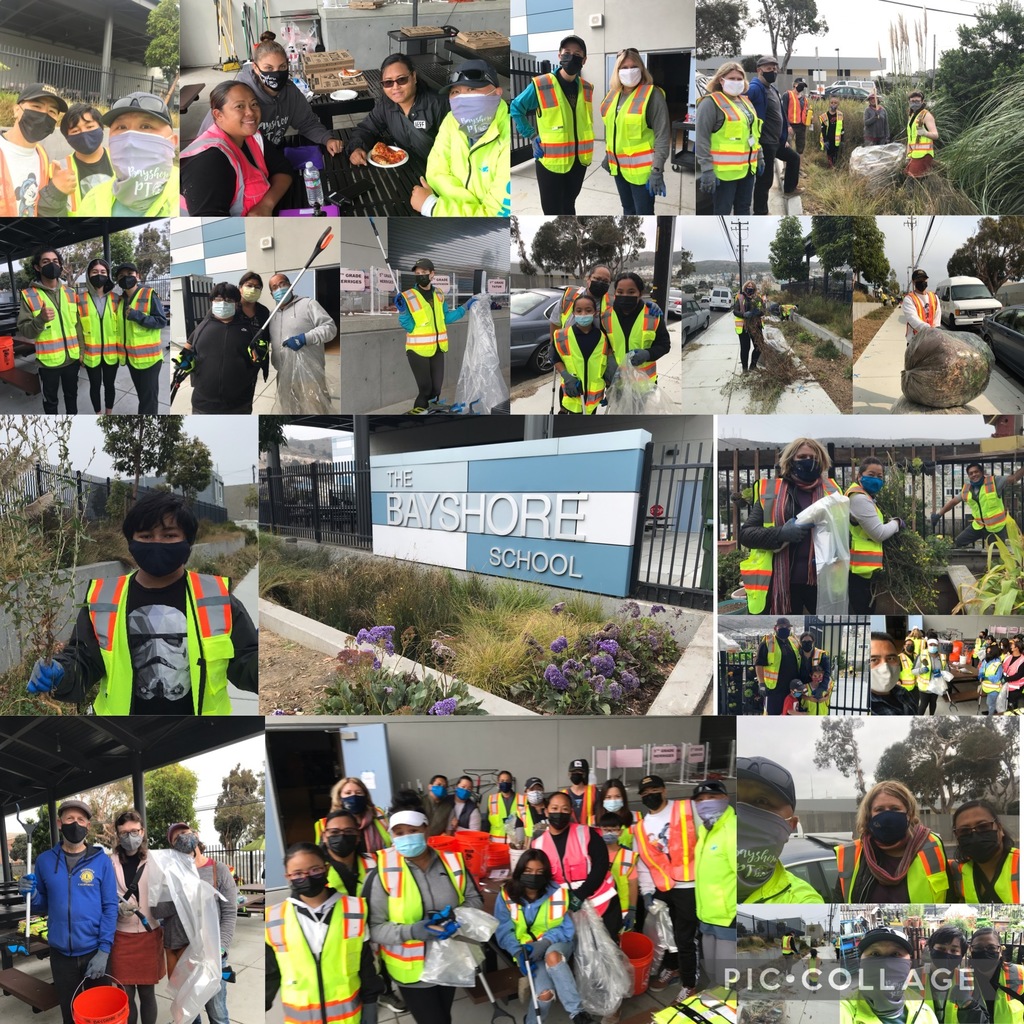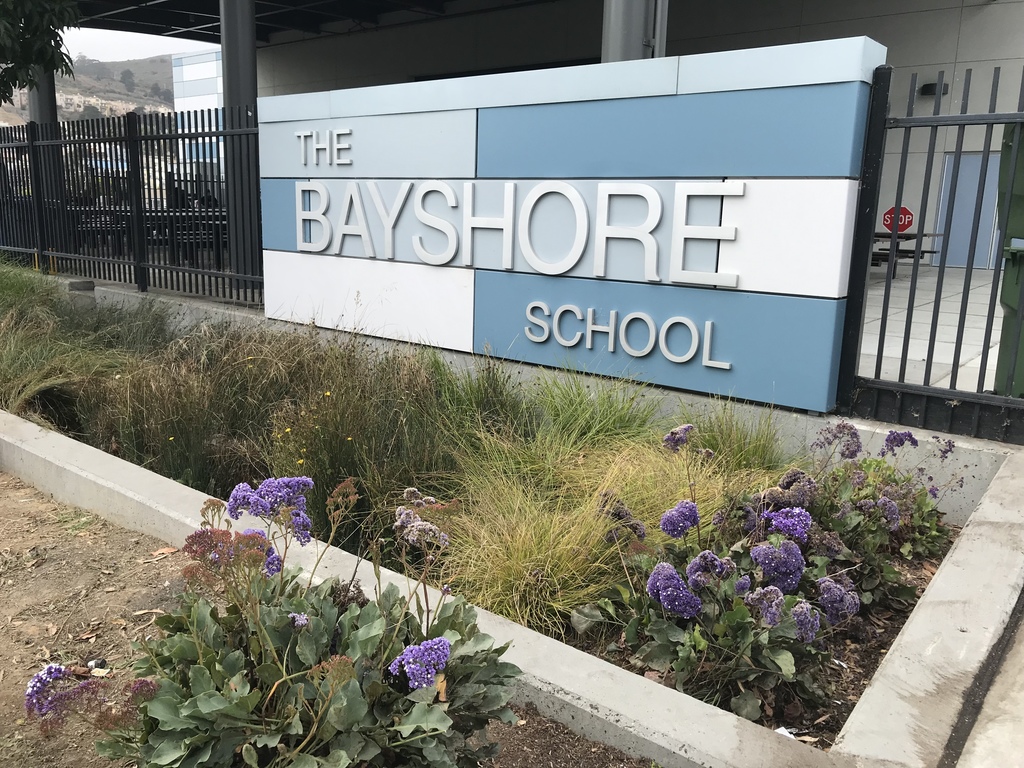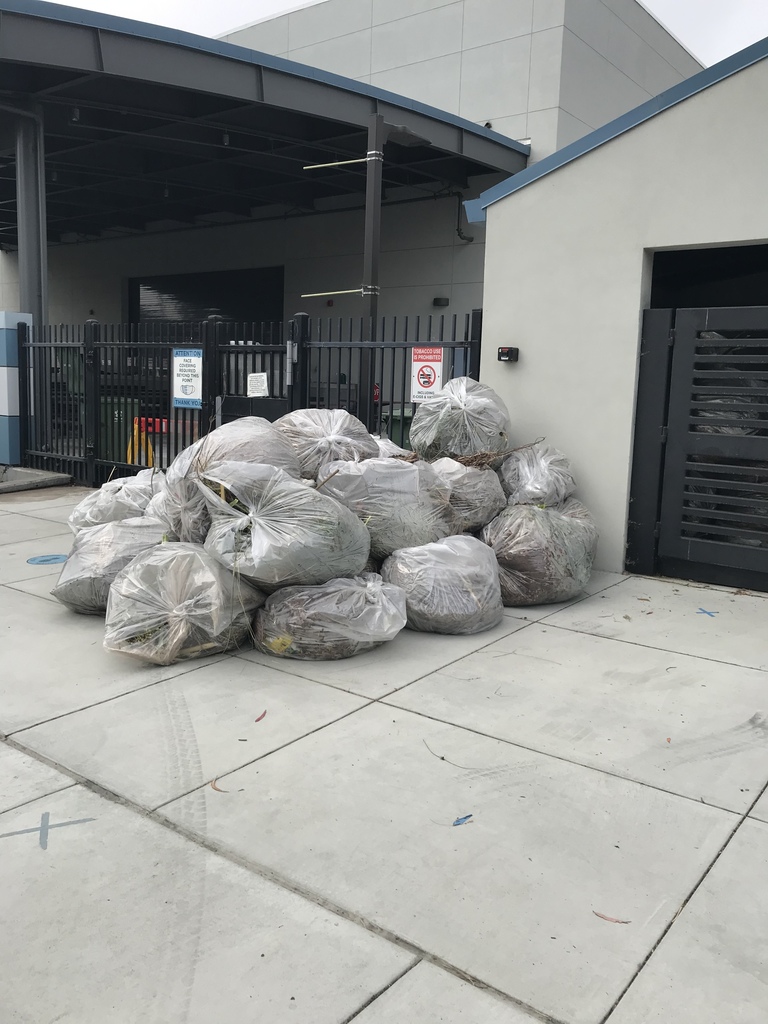 Reminder: Tomorrow the PTO is sponsoring a Bayshore Clean Up! Meet at 8:30 in the parking lot. Bring work gloves and water bottles See you then! Recordatorio: ¡Mañana el PTO patrocinará una limpieza de Bayshore! Reúnase a las 8:30 en el estacionamiento. Traiga guantes de trabajo y botellas de agua. ¡Hasta entonces!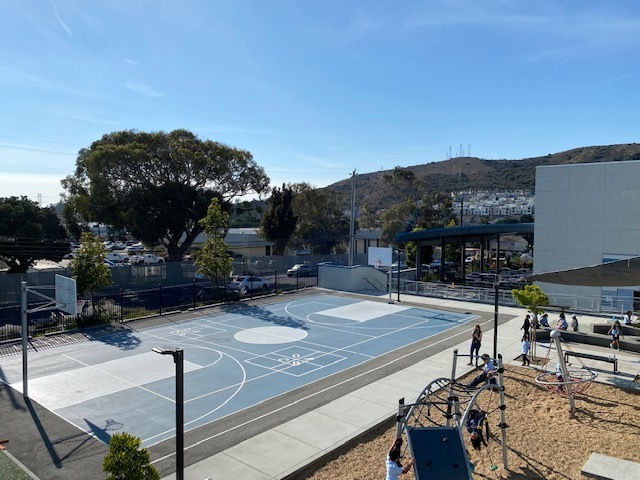 Reminder: Free COVID-19 Testing. Friday, 9/24, and Saturday, 9/25, 8am - 8pm, The Bayshore School, 155 Oriente St., Register at
https://lhi.care/start
Walk-ins welcome.

Reminder: Free COVID-19 Testing. Friday's 8am - 8pm, The Bayshore School, 155 Oriente St., Register at
https://lhi.care/start