Good morning Bayshore! BACKPACK GIVEAWAY in the Gym, first come, first serve Tuesday, 8/9, 9-11am Wednesday, 8/10, 11:30-1:30 Thursday, 8/11, 9-11am "First day" info coming soon!
The first day of school packets are now ready to be filled out. Login to bayshore.schoolwise.com with your existing account and select online registration and click Family tab (2022-23 Household information). We will have staff available in our school gym to help families with tech support if needed on Tuesday, 8/9 from 9am -12 pm & 12:30-3:30pm, Wednesday, 8/10 from 11:30 am -3 pm & 3:30 -6 pm and Thursday, 8/11 from 9am-12 pm & 12:30pm-3:30 pm.

The Bayshore School 2022 - 2023 School Year begins Thursday August 18th! Uniforms for The Bayshore School Elementary Students (K-5th Grade) are Light Blue Polo (no logos) and Navy Blue Pants. Uniforms for The Bayshore School Middle School Students (6th - 8th Grade) are Gray Shirt (no logos) and Black Pants. Shorts are allowed as long as they are below the knee. NO LOGOS, NO TEARS/RIPS, and NO HOLES in the clothing. CLOSED TOE SHOES and NO CROCS.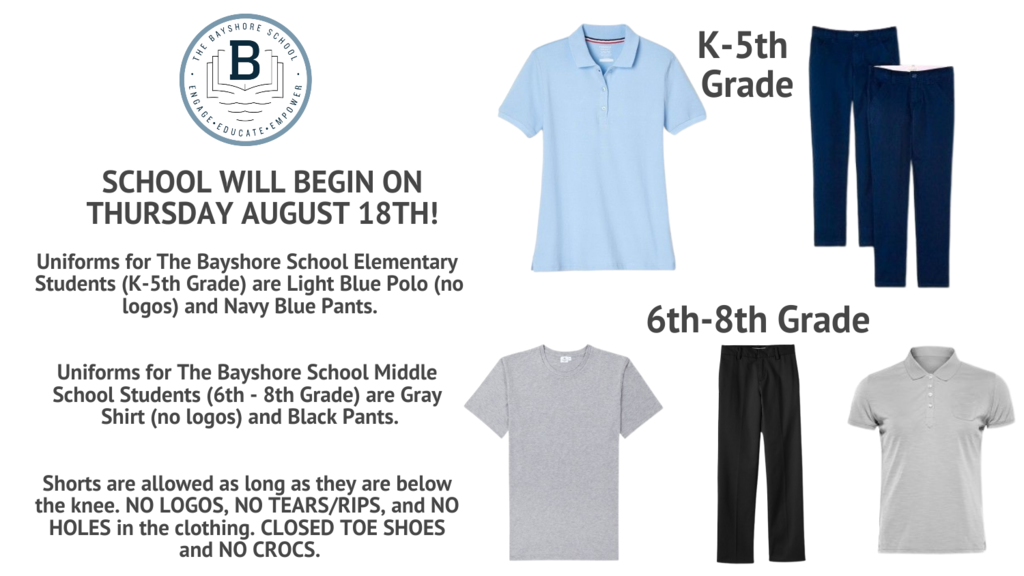 There were a total of 31 Community Members that were vaccinated at our July 9th clinic. Safeway's Lead Pharmacist handed_out 196 At-Home COVID-19 Antigen Test Kits. Thank you to all of you, and especially our Middle School volunteers.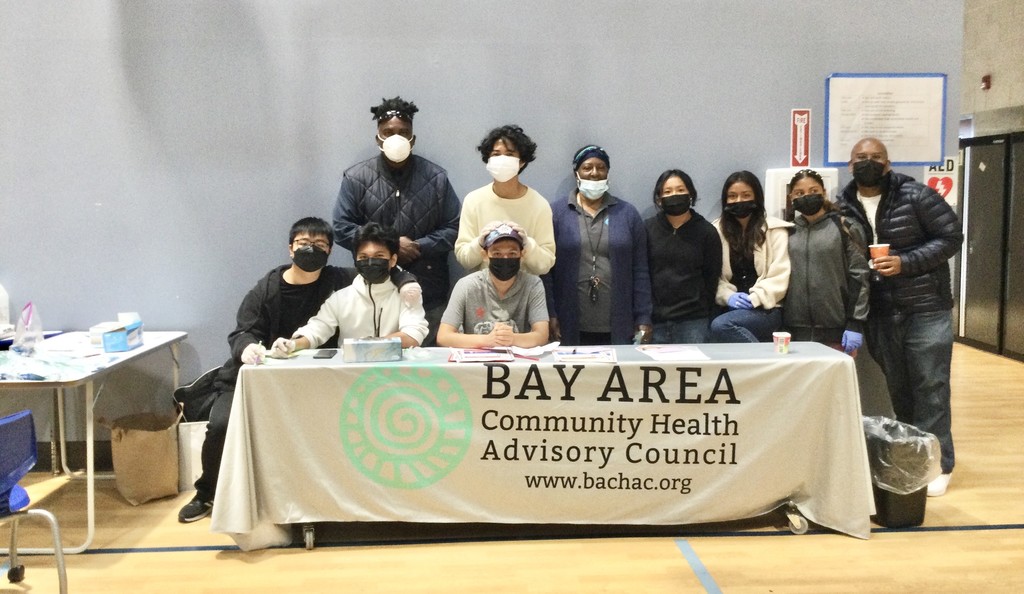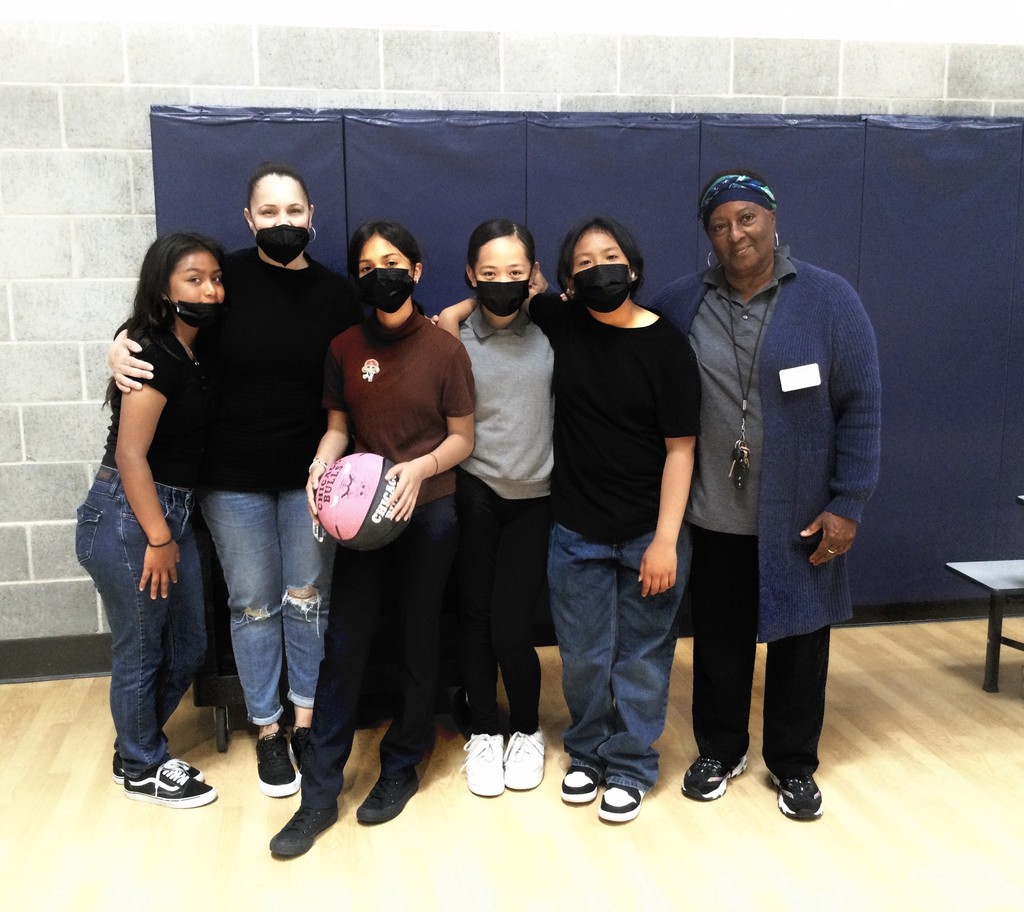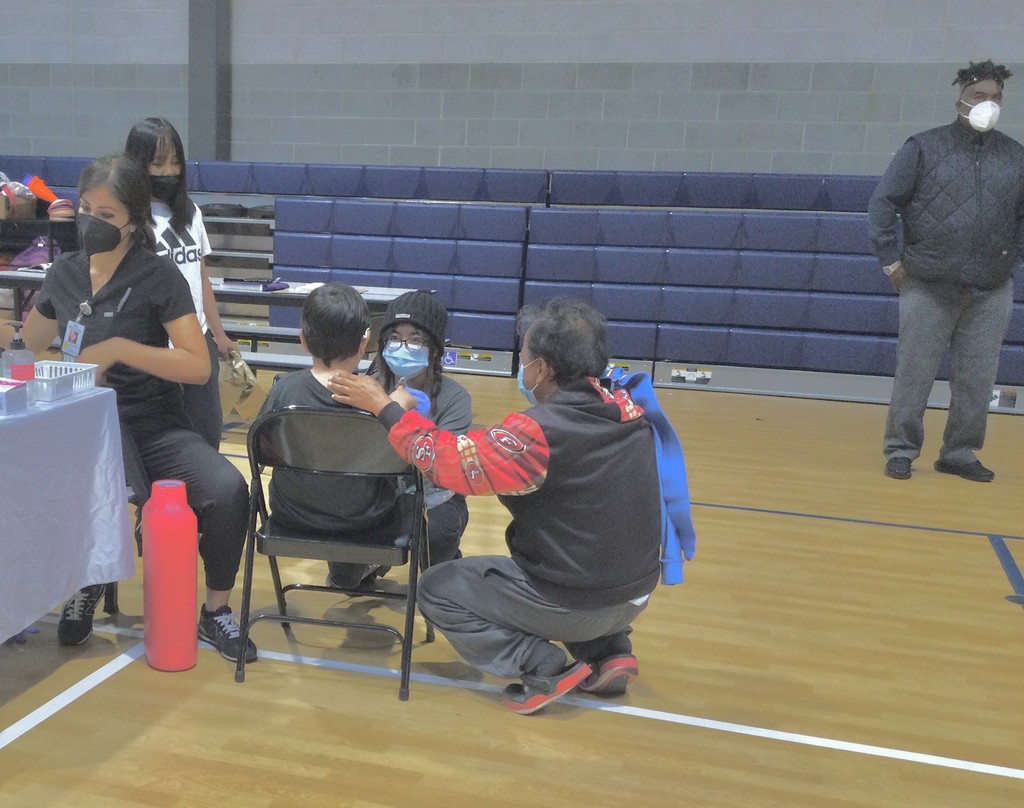 Vaccination Clinic at The Bayshore School Saturday, July 9, 2022 10:00 am - 2:00 pm All doses available - 1st, 2nd, and Boosters - Pfizer Pediatric Vaccine for 5 -11 years old - Pfizer for 12 years and older - Moderna for 18 years and older - Rapid Antigen Test Kits Register at
www.mhealthsystem.com/Bayshore
Walk-ins welcome


Bayshore Staff and Community Members, We are happy to announce we have completed our search and have succeeded in finding our next superintendent. The Board has selected Elizabeth Veal as our final candidate. At the next regularly scheduled board meeting on June 14, 2022, the Board will review her contract and then take action to approve the new superintendent. Read the official announcement at
https://5il.co/1bzn7

This weekend Seussical Jr. the Musical comes to The Bayshore School. Tonight is opening night at 6pm. Visit our.show/bayshoreseussicaljr for tickets and information.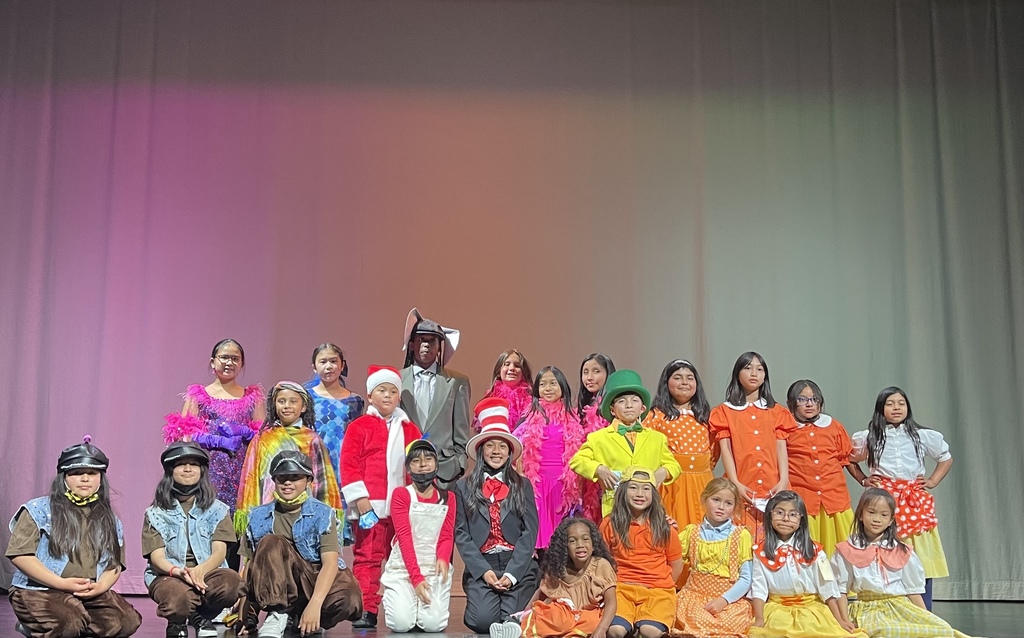 Families, students, educators, mental health providers and community partners are invited to attend: "The Mask You Live In" Tuesday, May 17, 2022 5:30-7:30 pm Registration at
https://www.eventbrite.com/e/the-mask-you-live-in-film-screening-with-ever-forwards-ashanti-branch-registration-327387313267
Free community event Documentary film screening and discussion with Ashanti Branch, Founder and Executive Director of the Ever Forward Club. Hosted by San Mateo County Office of Education, Safe and Supportive Schools Please join us for a Livestream of "The Mask You Live In," a documentary film about how we raise boys in America. This film looks at the damaging effects of our culture's narrow definition of masculinity. Pressured by the media, their peer group, and even the adults in their lives, the boys and men in the film confront messages encouraging them to disconnect from their emotions, devalue authentic friendships, objectify and degrade women, and resolve conflicts through violence. These gender stereotypes interconnect with race, class, and circumstance, creating a maze of identity issues boys and young men must navigate to become "real" men. After the screening, we will host a 30 minute conversation with Ashanti Branch, founder of the Ever Forward Club, who will share compelling efforts to reframe masculinity led by young men and answer live questions.

Summer School June 13 - July 8 9 am - 12pm Open to all current K-8 students

Assemblymember Ting is holding his annual bike safety fair at McCoppin Elementary School on Saturday, May 14. Please bring the whole family, kids of all ages can get training on how to ride a bike safely, learn about the Safe Routes to School program, and hear about legislation that affects our community. This event includes: bicycle obstacle course for safety training; bike riding lessons; bike safety adjustments and repairs; helmet giveaway and more. Bringing your own bike is encouraged but it is not required. Bikes will be available to borrow. Thanks to our partners: YBike, McCoppin PTO, San Francisco Bicycle Coalition, WalkSF and Bay Area Bike Mobile. I look forward to seeing you there, call my office at (415) 557-2312 if you have any questions. RSVP at
https://lcmspubcontact.lc.ca.gov/PublicLCMS/rsvp_const.php?dist=AD19&rsvpId=1067&bid=1065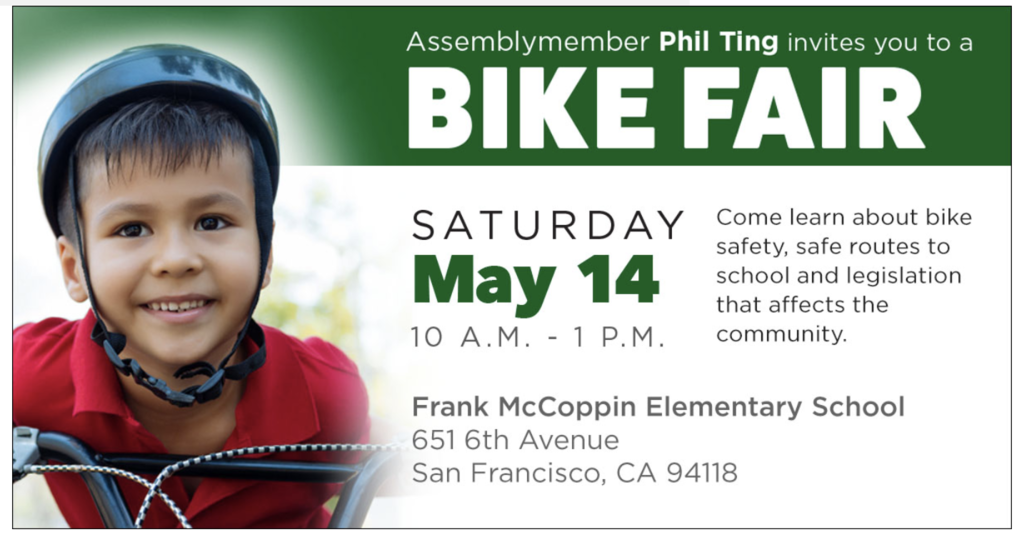 Superintendent Search The Bayshore School District Board of Trustees Board is in the process of conducting an Executive Search for the District's next Superintendent. To ensure this is a collaborative and inclusive process, the Board is providing an anonymous online survey to gather community input to help them inform their decision. This is an opportunity for students, staff, parents, and community to provide information to help guide the Board's decision. This survey is to be completed by May 6, 2022 at 10:00 PM Please follow the link below to provide your input: Survey Link:
https://forms.gle/6rgeUH7zANu4xbnF9
Information about the search can be found at:
https://www.thebayshoreschool.org/page/superintendent-search

Dear Bayshore Families, As we head in to the final trimester of the 2021-2022 school year, we are beginning to plan for both the 2022-2023 school year and updating our 3 year Local Control Accountability Plan (LCAP). Your voice and opinion matter. Please complete this survey so that we can use your feedback in planning our next steps. Bayshore Administration Survey Link:
https://forms.gle/ZnqfxZUFEwdBh4NH8

Hello Bayshore Families, PTO would like to invite you to our MIXXedFit Fundraiser on Wednesday, April 27, 2022 at the Bayshore gym from 4pm-5pm. The cost is $10 and only for 18+. Come sweat it out with us as we kick off Mental Health Month. Hope you can join us! Below is the flier and our Venmo QR code. Space is limited so register now at
http://www.signupgenius.com/go/60B0949AAAE2AA0F49-mixxed
Thank you, The Bayshore PTO Board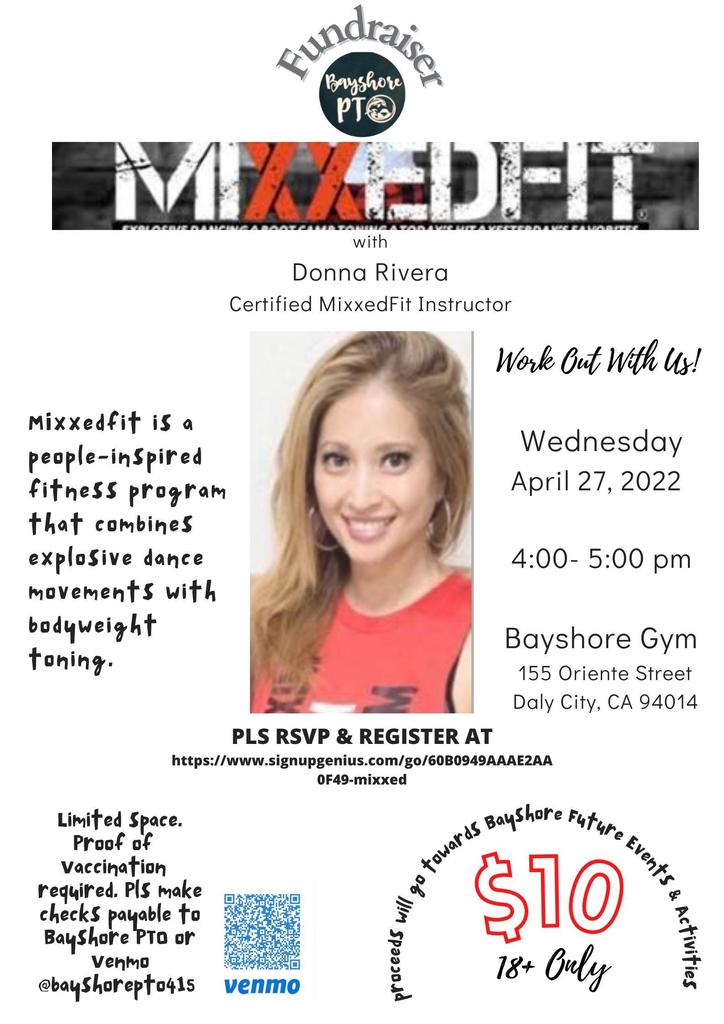 Bayshore Families, We are excited to hold our 2nd Annual Bayshore Summer Camp. Please complete the survey by Monday, April 25th, 3:00 p.m., if you are interested in attending this summer. Camp will be from June 13th - July 8th from 9:00 am - 12:00 pm. No school on Monday, June 20th (Juneteenth Holiday) and Monday, July 4th (4th of July Holiday) Lunch is provided. There is no cost to the camp for current Bayshore students. You can access the survey at:
https://forms.gle/E45Q1R5pqPf17dyM9
We are looking forward to a great summer! Bayshore Administration
Beginning Monday, April 18th, The Bayshore School will shift to Strongly Recommended for Mask Wearing. We will respect every individuals choice in mask wearing. We will continue to provide masks for all who want one. Please call the office if you have any questions.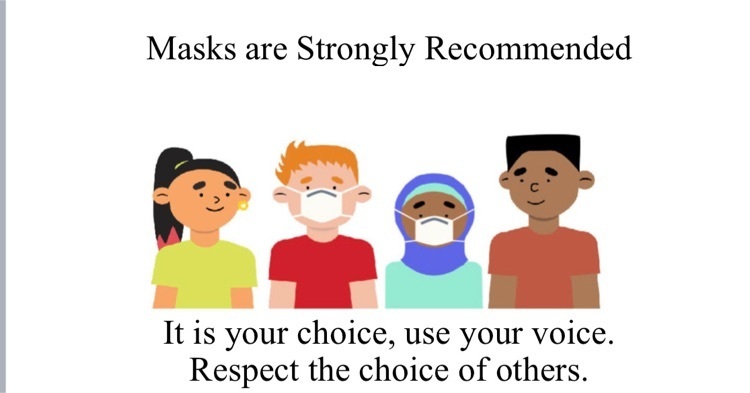 Get ready for Horton the Elephant, Jojo the Who, and the Cat In the Hat in Seussical Jr. the Musical live at The Bayshore School May 13th & 14th featuring some of our 2nd through 7th graders. Visit our.show/bayshoreseussicaljr to get tickets today.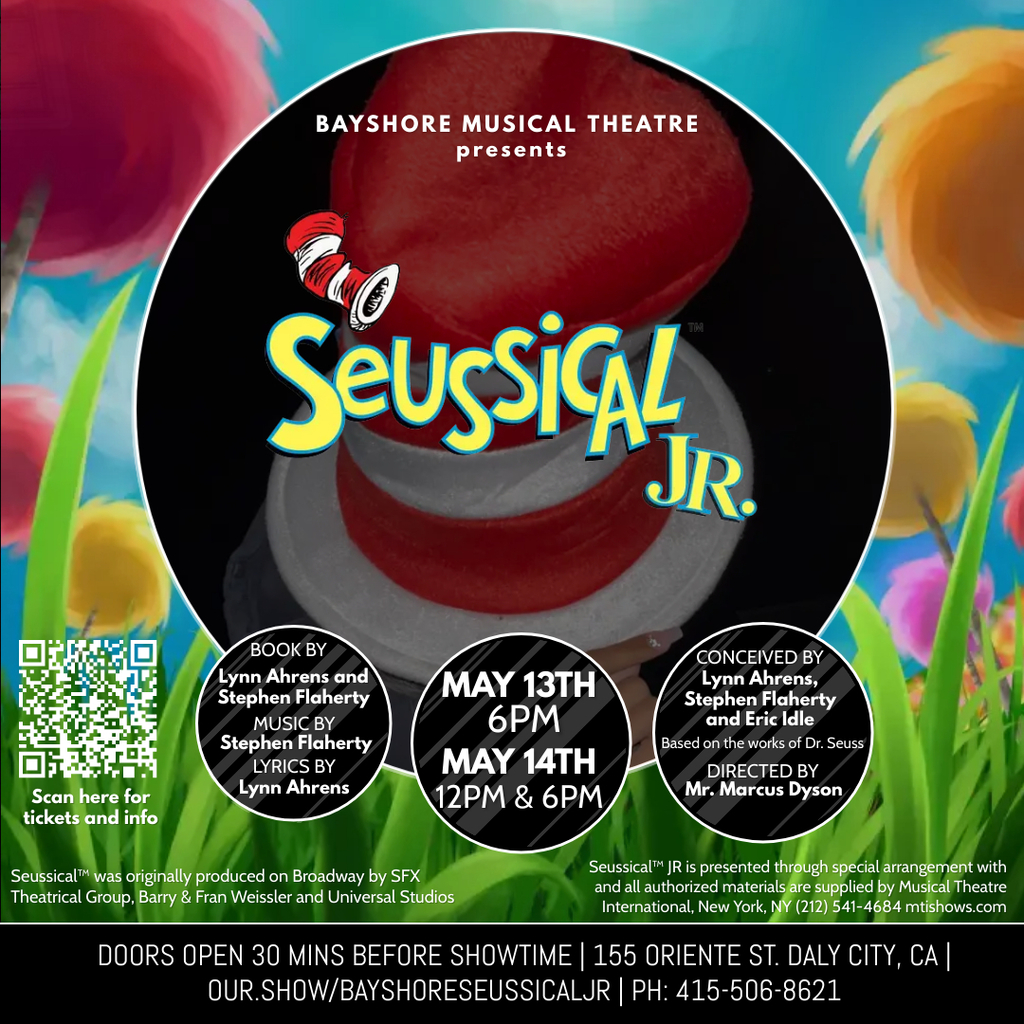 COW PALACE SPRING CARNIVAL PRESENTED BY BUTLER AMUSEMENTS April 7: 4PM - 10PM April 8: 4PM - 11PM April 9: 12PM - 11PM April 10: 12PM - 10PM FREE parking FREE admission Unlimited rides wristband ($35.00)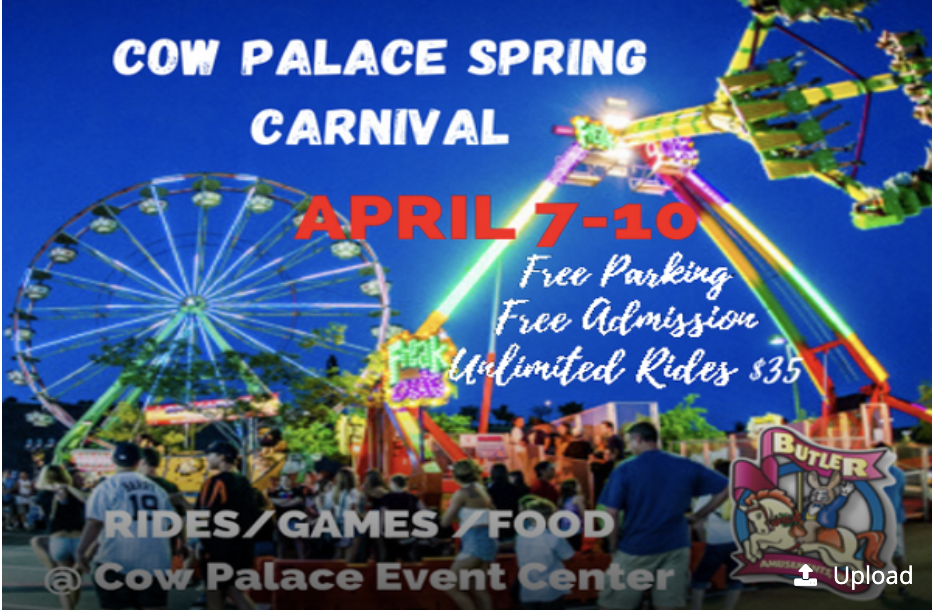 Dr. Pittman notified the Board Wednesday evening that she will be resigning from her position as Superintendent effective June 30th to pursue another opportunity. The Board would like to thank Dr. Pittman for her hard work, dedication, and service over the last nine years. During her tenure we were able to provide 1:1 technology to our students, build our new campus, open our pre-school program, and implement a scratch kitchen. The Board wishes Dr. Pittman all the best on her new endeavor. The Board will discuss and determine its next steps in finding her replacement in the coming weeks. Families, staff, and students will be offered opportunities to provide input on the characteristics of our next superintendent. Our goal is to have our new superintendent named and ready to start by July 1st. The Board will update the community formally at our April Regular Board Meeting. Sincerely, David Rudolph, Board President