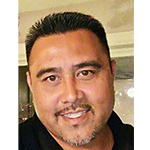 AGENDAS, MINUTES, AND PACKETS
The Bayshore Elementary School District will now be using GAMUT online for our School Board Meetings. This site is used by the Board of Education to organize, manage, and align critical information for the district including board policies and board meetings. We invite all of our community stakeholders to access this site to better understand the work that is happening in our district and we welcome your input and dialog to help us best serve our students. You can access all documents related to our board meetings from September 10, 2019 forward HERE.
Archived Meetings from July, 2013 - August, 2019 can be found HERE.
The Bayshore Board normally meets on the second Thursday of every month for Open Session at 6:15 pm with Closed Session following immediately. Unless otherwise posted, all meetings will be held at The Bayshore School.