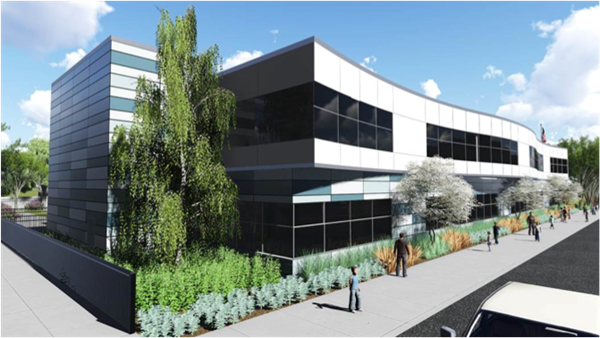 The Bayshore School is a PK-8 serving the Bayshore Communities of Daly City and Brisbane. Bayshore has an ethnically diverse population of students who live within walking distance of the school. Bayshore has a dedicated teaching staff, supportive parents, a small community feeling, and a wealth of school spirit.
Our brand new 21st Century Learning facility represents a consolidation of the two previous schools: Bayshore Elementary (grades TK-4) and Garnet J. Robertson Intermediate (grades 5 – 8). The new PK-8 school accommodates 568 students, with 47,000 square feet on two floors and a brand-new indoor/outdoor theater/gym.
The facility contains conventional classrooms, a learning resource center, 2-STEAM labs, a Makers lab, and outdoor learning environments that allow for project based learning, integrated technology, and collaboration.