FREE COVID-19 Testing EVERY FRIDAY 10:00 a.m. - 4:00 p.m. The Bayshore School 155 Oriente St., Daly City Register at - cur.tv/Bayshore Walk-ups Welcome
Free COVID-19 Testing Today, Saturday, 2/27 10 am - 4 pm The Bayshore School 155 Oriente St Register at
http://cur.tv/Bayshore
Walk-ins welcome

Bayshore Family, Care Solace is an organization supporting anyone in our Bayshore community looking for assistance finding counseling. It is anonymous and free. See attached flyers. Bayshore Family, Care Solace es una organización que apoya a cualquier persona de nuestra comunidad de Bayshore que busque ayuda para encontrar asesoramiento. Es anónimo y gratuito. Ver folletos adjuntos.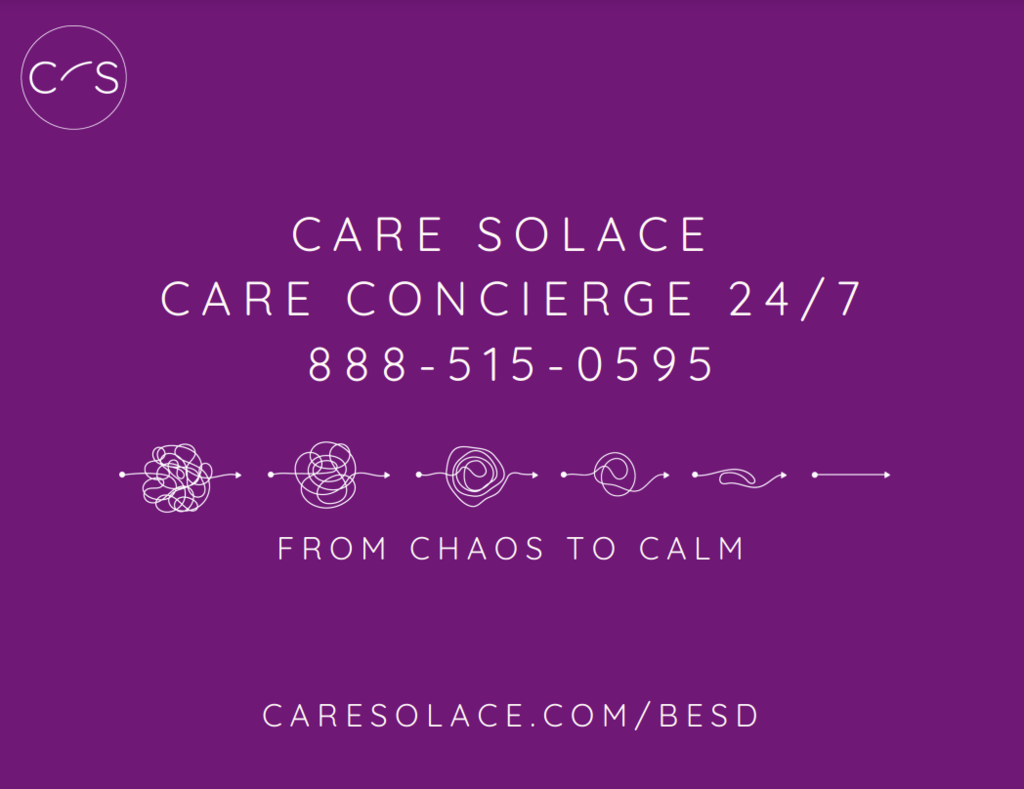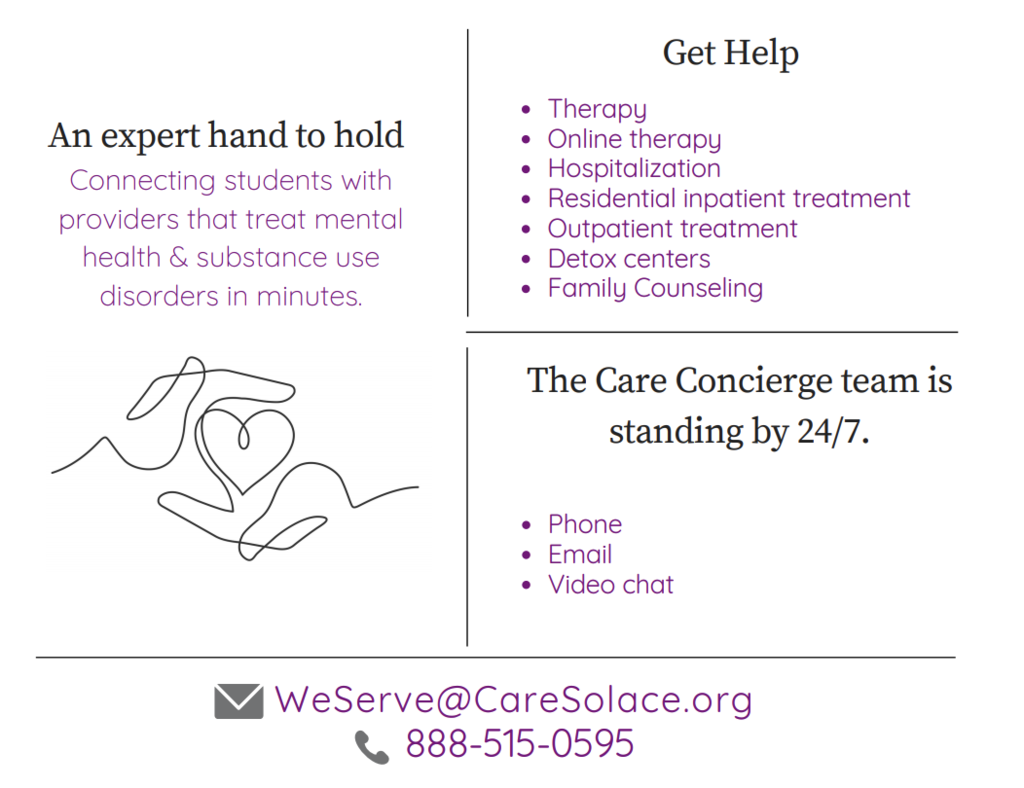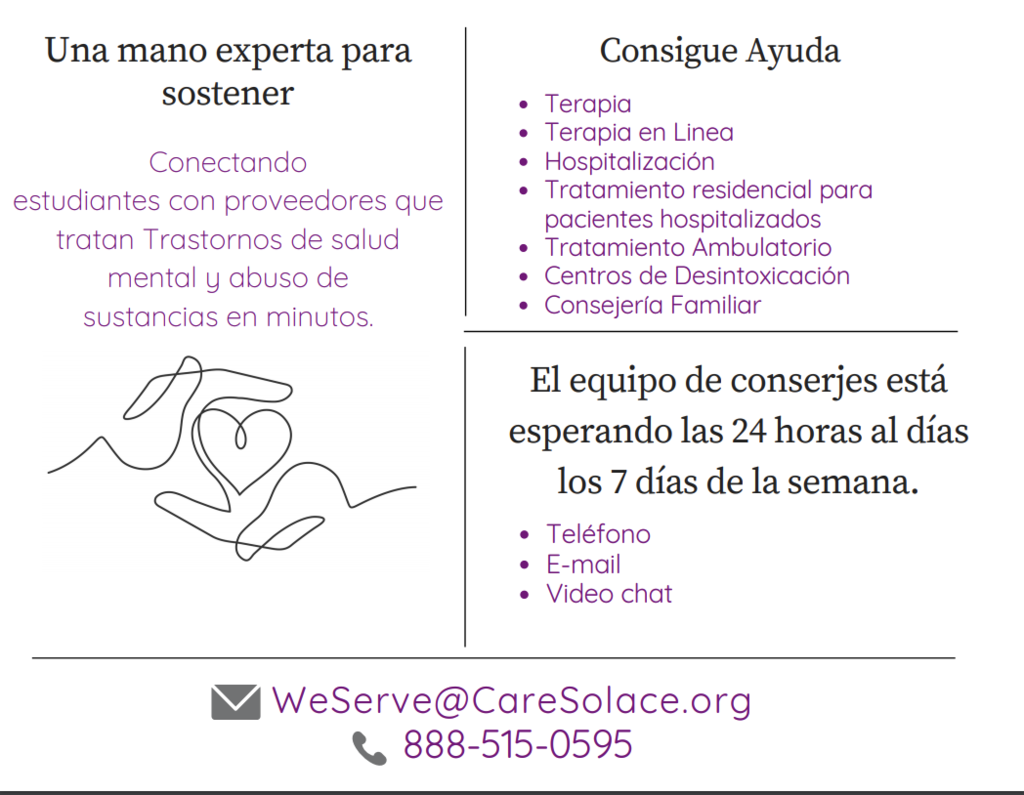 Updated COVID Testing registration link is cur.tv/Bayshore

FREE COVID-19 Testing EVERY FRIDAY 10:00 a.m. - 4:00 p.m. The Bayshore School 155 Oriente St., Daly City Register at - cur.tv\Bayshore Walk-ups Welcome

Don't forget Lunch Bunch! Tuesdays and Fridays, 11:15-12:15 in the lunch area. All safety protocols followed!

FREE DRIVE-UP DENTAL SCREENINGS EVALUACIONES DENTALES GRATIS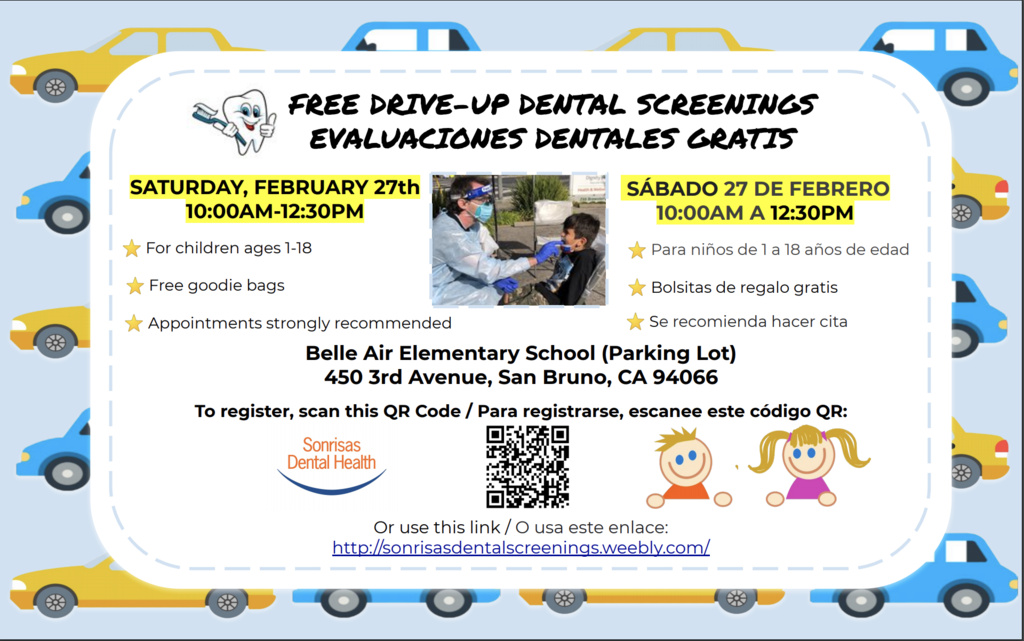 Bayshore family, join us for a physically distanced lunch! Tacos on Tuesdays and Pizza Fridays - through the garden gate from 11:15-12:15! See our flyer!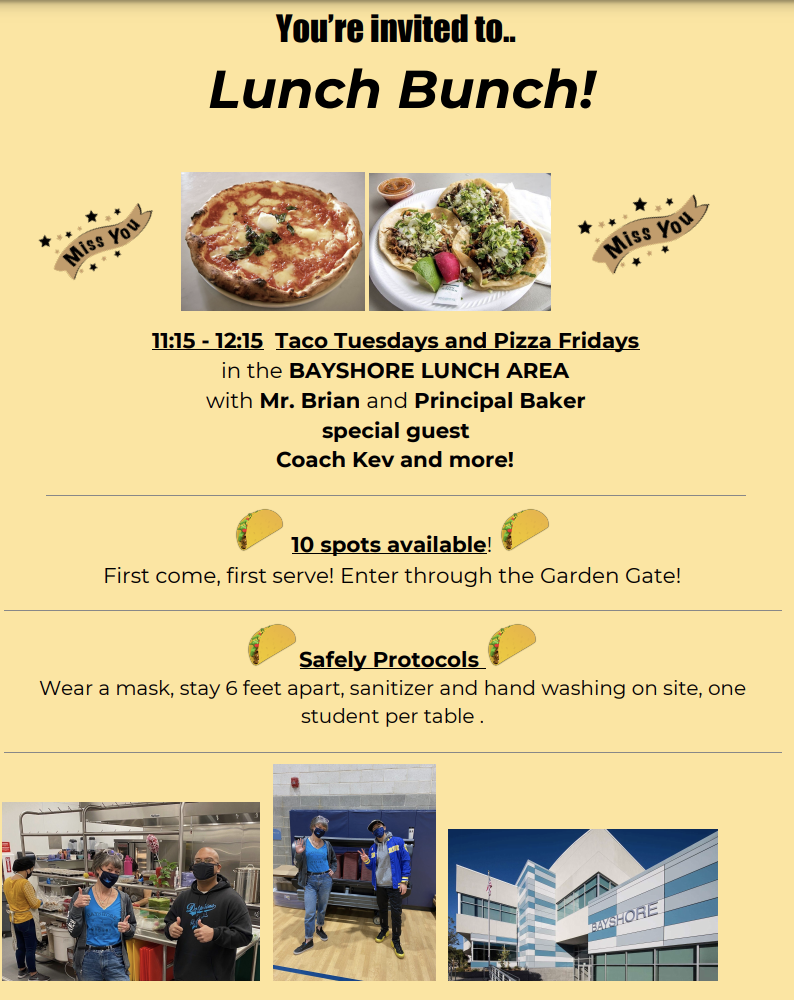 8th grade Portraits on Thursday, February 11 in the MPR. AM Groups will come between 11:30-3 pm. PM groups will come between 8:45 am - 11 am. Please come to the office to check in. You will be receiving an email from Lifetouch with ordering information. If you have any questions, please call 415-467-5443 option 1. Retratos de 8º grado el jueves 11 de febrero en el gimnasio. Los grupos de AM vendrán entre las 11: 30-3 pm. Los grupos de la tarde vendrán entre las 8:45 am y las 11 am. Venga a la oficina para registrarse. Recibirá un correo electrónico de Lifetouch con la información para realizar el pedido. Si tiene alguna pregunta, llame al 415-467-5443 opción 1.

Lunch Bunch! 11:15-12:15 every Tuesday and Friday in the lunch area. Come break bread (SAFELY) with your Bayshore Family!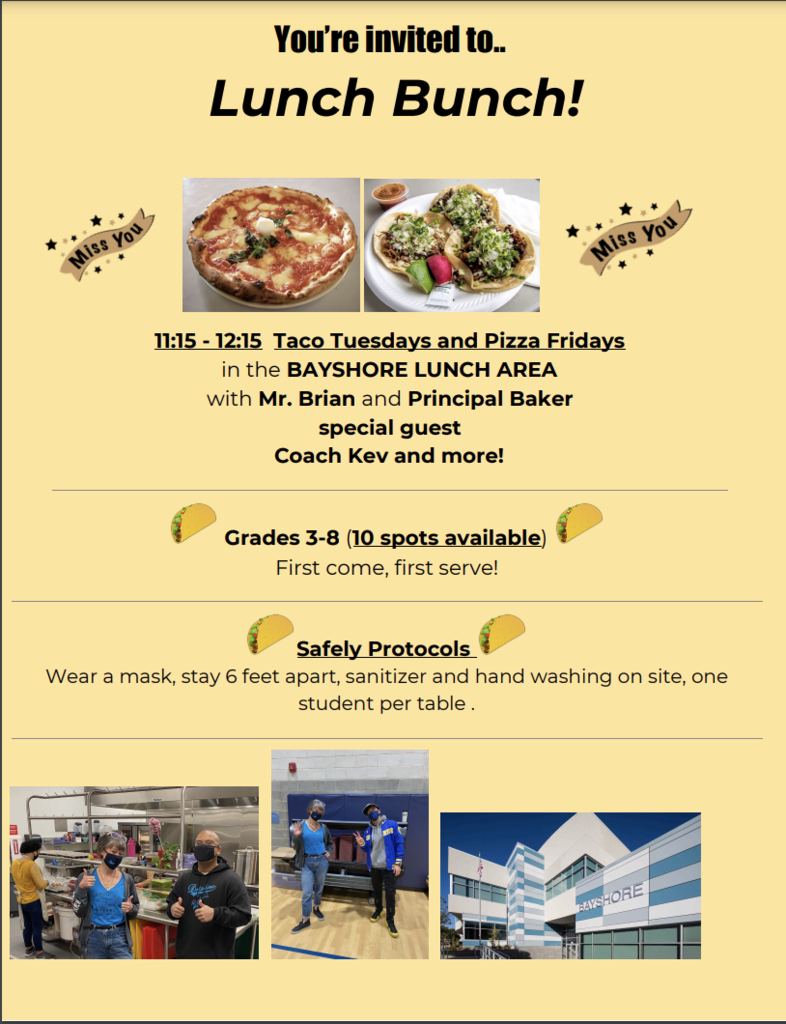 Remember to bring your Kindness Checklist in for a prize, even if it's incomplete... and let's keep the kindness going! If you needed a hard copy they are still available in the office.

Reminder: Free COVID-19 Testing Saturday, 1/30/2021 10 am - 4 pm The Bayshore School 155 Oriente St. 5 yrs old and above

Free COVID-19 Testing Saturday, January 30 10 am - 4pm The Bayshore School 155 Oriente St

Resources from the San Mateo County Social Service & Support for families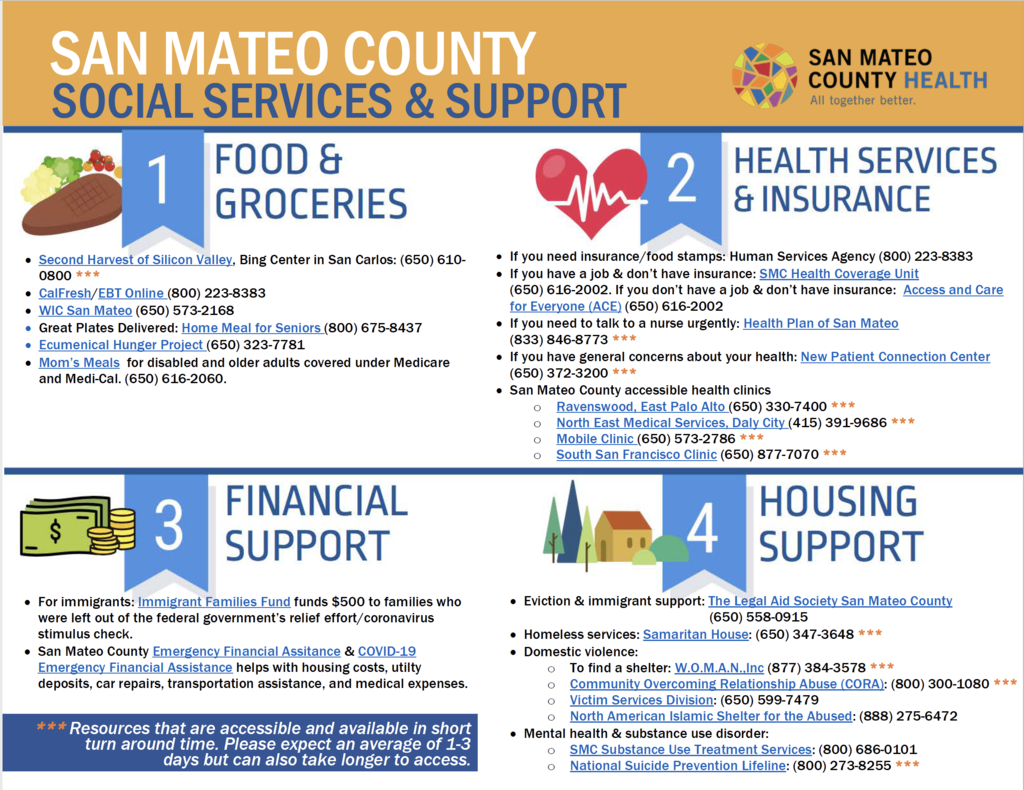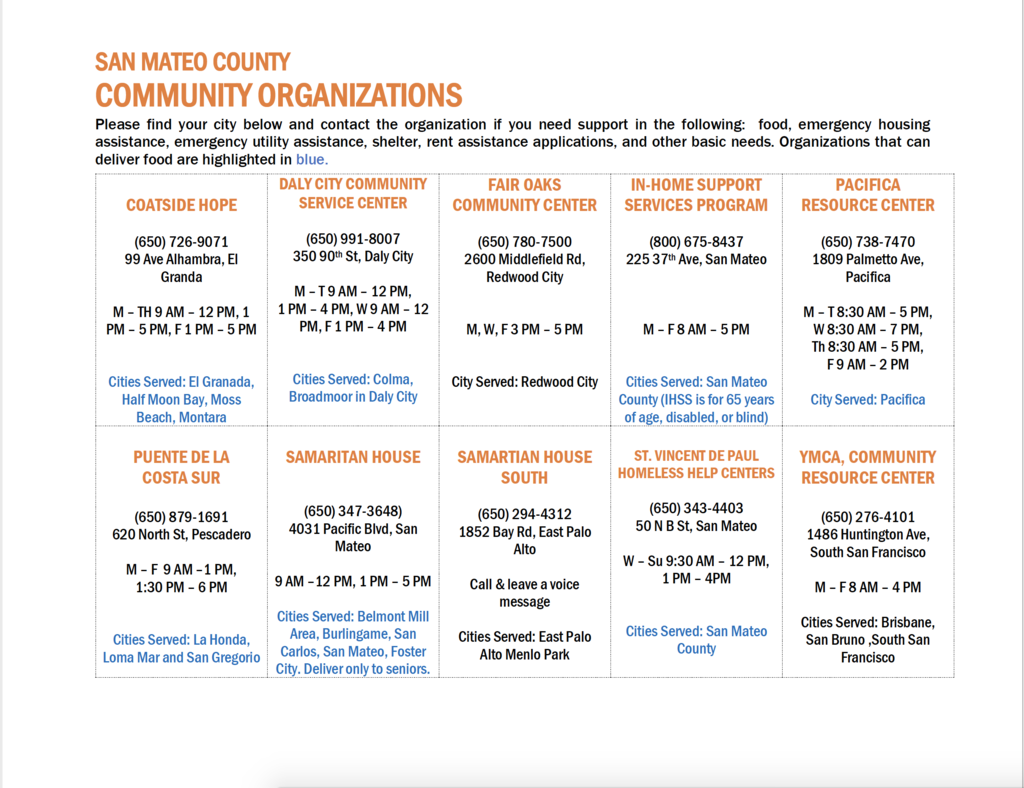 Purple Tier Effective Immediately Effective immediately, the California Department of Health has lifted the stay-at-home order for all regions in California. This means that San Mateo and San Francisco Counties will return to the purple tier in California's Blueprint for a Safer Economy.

Free COVID-19 testing. Today until 7pm. The Bayshore School Walk ups welcome

January 25-29 is Kindness Challenge Week. See attached for Spirit days, and come to campus to pick up your Kindness Challenge checklist. Check all the boxes and bring to school on Monday February 1 for a PRIZE!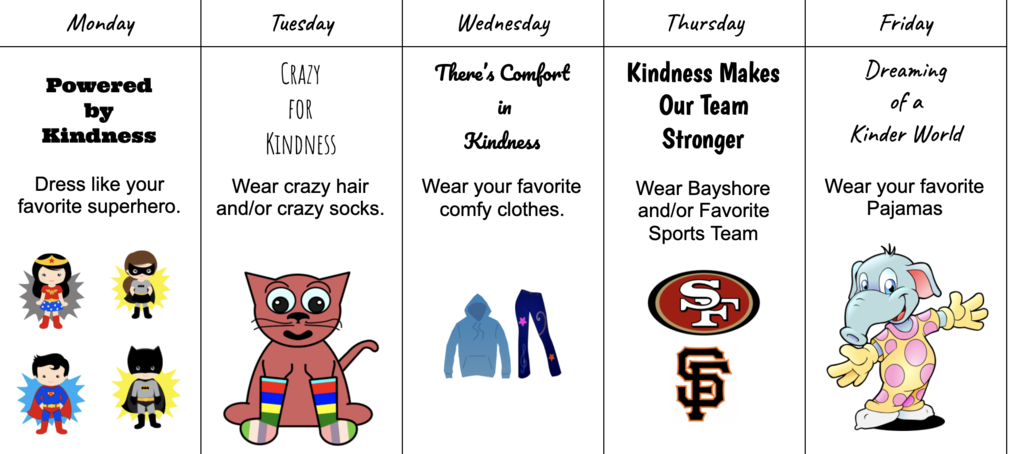 Free COVID-19 Testing Saturday, January 23, 2021 7am - 6pm The Bayshore School 155 Oriente St, Daly City Residents can register and then make an appointment via
https://lhi.care/covidtesting
Residents without access to internet can do the same by calling (888) 634-1123.

January Board Meeting Tuesday, January 12th