Meals for Students (Mondays, Wednesdays, Fridays)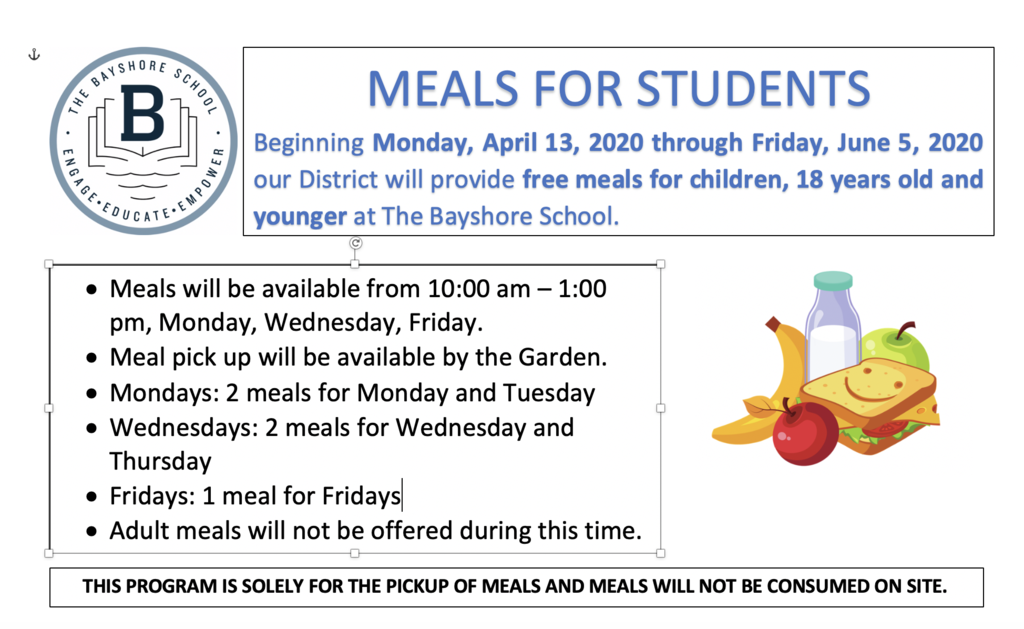 Don't forget the Family Harvest at Jefferson High School is going to be on Tuesday and Saturdays.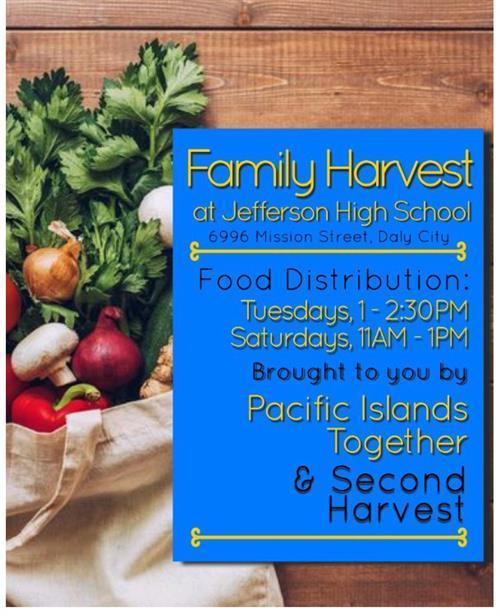 Come join us for our Board Meeting tomorrow at 6:45pm at the Learning Commons (155 Oriente St. Daly City, CA 94014-1603). If you have any questions please contact Annette Legaspi Phone: 4154675443 Email:
alegaspi@thebayshoreschool.org
See you there!