Bayshore Community, The California Department of Toxic Substances Control (DTSC) invites you to complete the survey to help them determine the level of community interest in the management of contaminated soil and soil vapor at the Midway Village and Bayshore Park Complex. The San Mateo County Housing Authority and MidPen Housing have proposed replacing the existing 150 units of apartment housing with 555 new apartments. Please access the survey at
https://www.surveymonkey.com/r/MidwayVillage
Thank you, Audra Pittman, Superintendent

We're thrilled to announce Bayshore Elementary School District's new app! Access news updates, cafeteria menus, even emergency notifications. Download the app on Android:
http://bit.ly/2SKi5ER
or iPhone:
https://apple.co/2PdLzJk
.

Sesame Street and CNN are partnering to conduct a child and family friendly town hall addressing some of the current concerns. "The 60-minute special "Coming Together: Standing Up to Racism" will air on Saturday, June 6, at 10am ET. The show will talk to kids about racism, the recent nationwide protests, embracing diversity and being more empathetic and understanding." It looks like Elmo and his friends will also be answering questions from families. The special will not require cable and can be accessed located via CNN's app, cnn.com, CNN en espanol.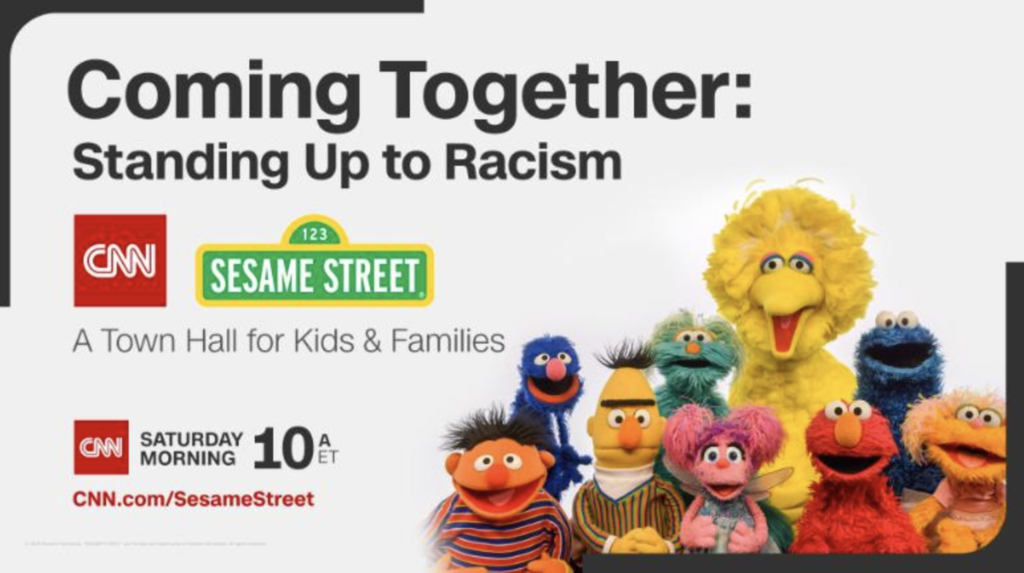 Bayshore Families and Staff Members, Starting this evening, there is now a curfew in effect across San Mateo County from 8:30 p.m. to 5 a.m. The County Board of Supervisors took this emergency action to maintain public safety as civil unrest continues in areas of the Bay Area and nation. The only people allowed to be outside between 8:30 p.m. and 5 a.m. are those going home, going to work, getting healthcare, first responders including government staff doing emergency operations, those working for news media or people who are unhoused. Businesses must close to the public by 8:30 p.m. The curfew is in effect for two evenings, Tuesday, June 2nd and Wednesday, June 3rd.

Dear Bayshore Families, The Bayshore Administrative Team has begun to work on plans for reopening school in the Fall of 2020. Complete and submit your responses no later than Monday, June 1 at 12:00 noon. Go to Home Page for Survey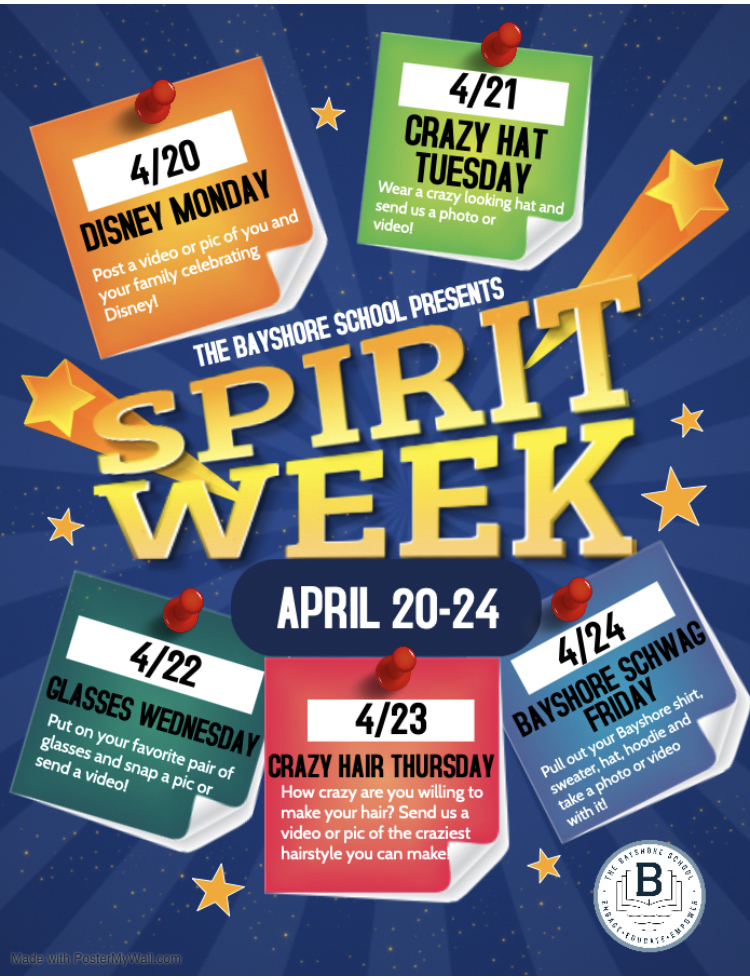 Crazy Hat Tuesday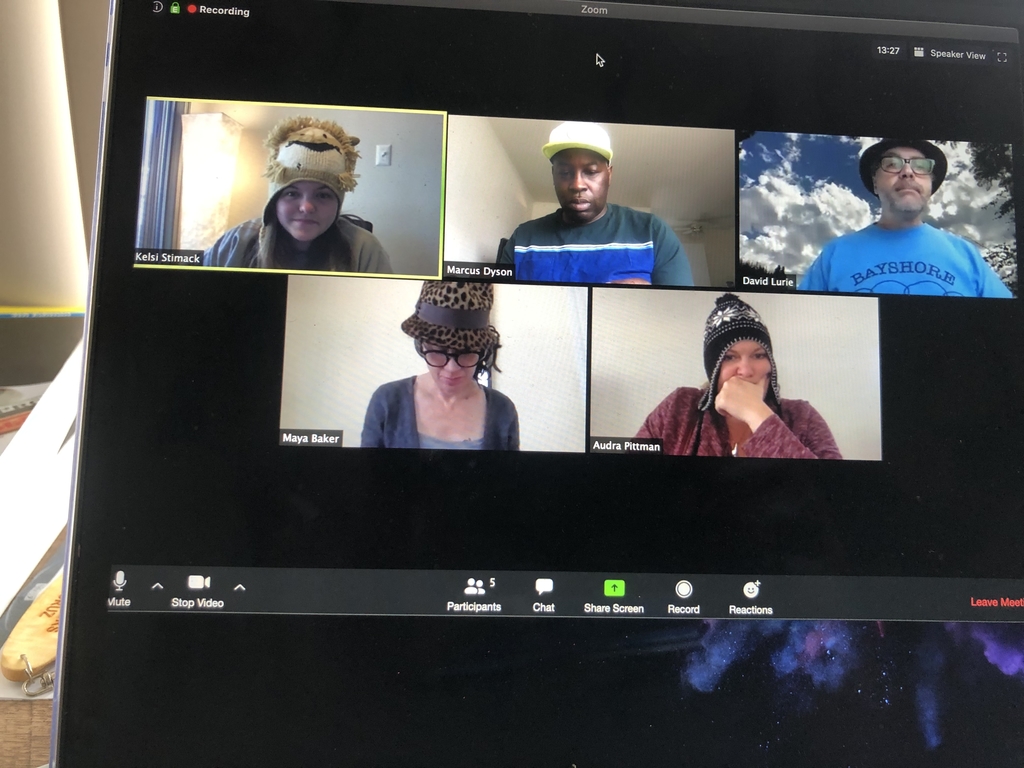 Meals for Students (Mondays, Wednesdays, Fridays)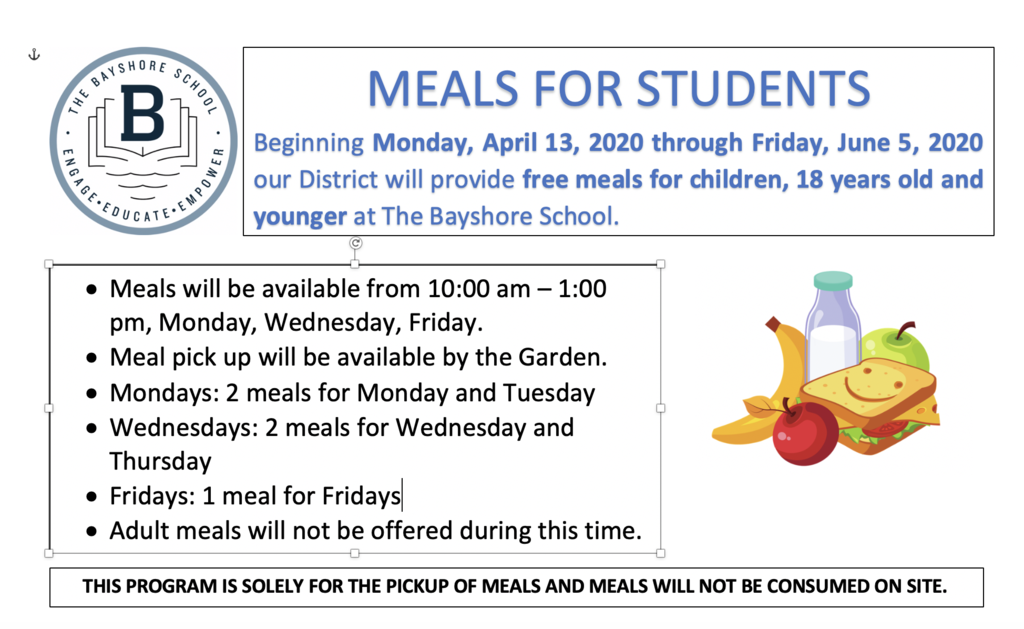 Don't forget the Family Harvest at Jefferson High School is going to be on Tuesday and Saturdays.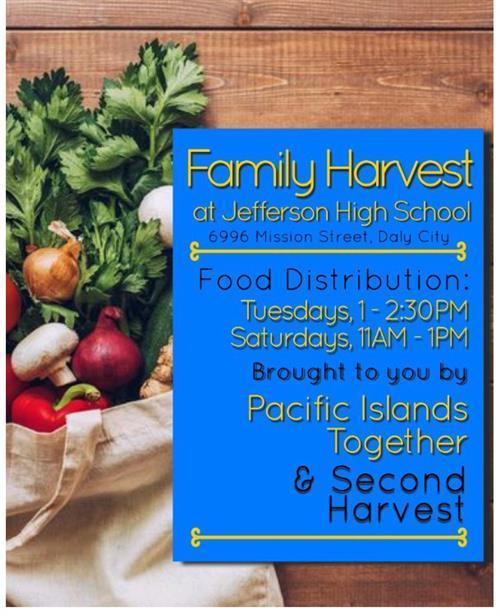 Come join us for our Board Meeting tomorrow at 6:45pm at the Learning Commons (155 Oriente St. Daly City, CA 94014-1603). If you have any questions please contact Annette Legaspi Phone: 4154675443 Email:
alegaspi@thebayshoreschool.org
See you there!